The Designer
Valentine Avoh
Passionate about fashion and couture since I was little, it was at the age of 20 that I decided to fly to London to make my dream come true. Graduated in fashion design and pattern making from the London College of Fashion, I then worked for more than 10 years in prestigious international houses, such as Alexander McQueen, Alexis Mabille, San Andrès Milano and Marc Philippe Coudeyre where I started as a small hand and ended up as his head of atelier.
Following the creation of my first wedding dress for a friend in 2009, I literally fell in love with this still artisanal process which brings together my love for fashion, technology and human encounters. Five years later, I launched my own brand and then opened, in 2017, my Brussels atelier where I create each piece in the style of the great couturiers.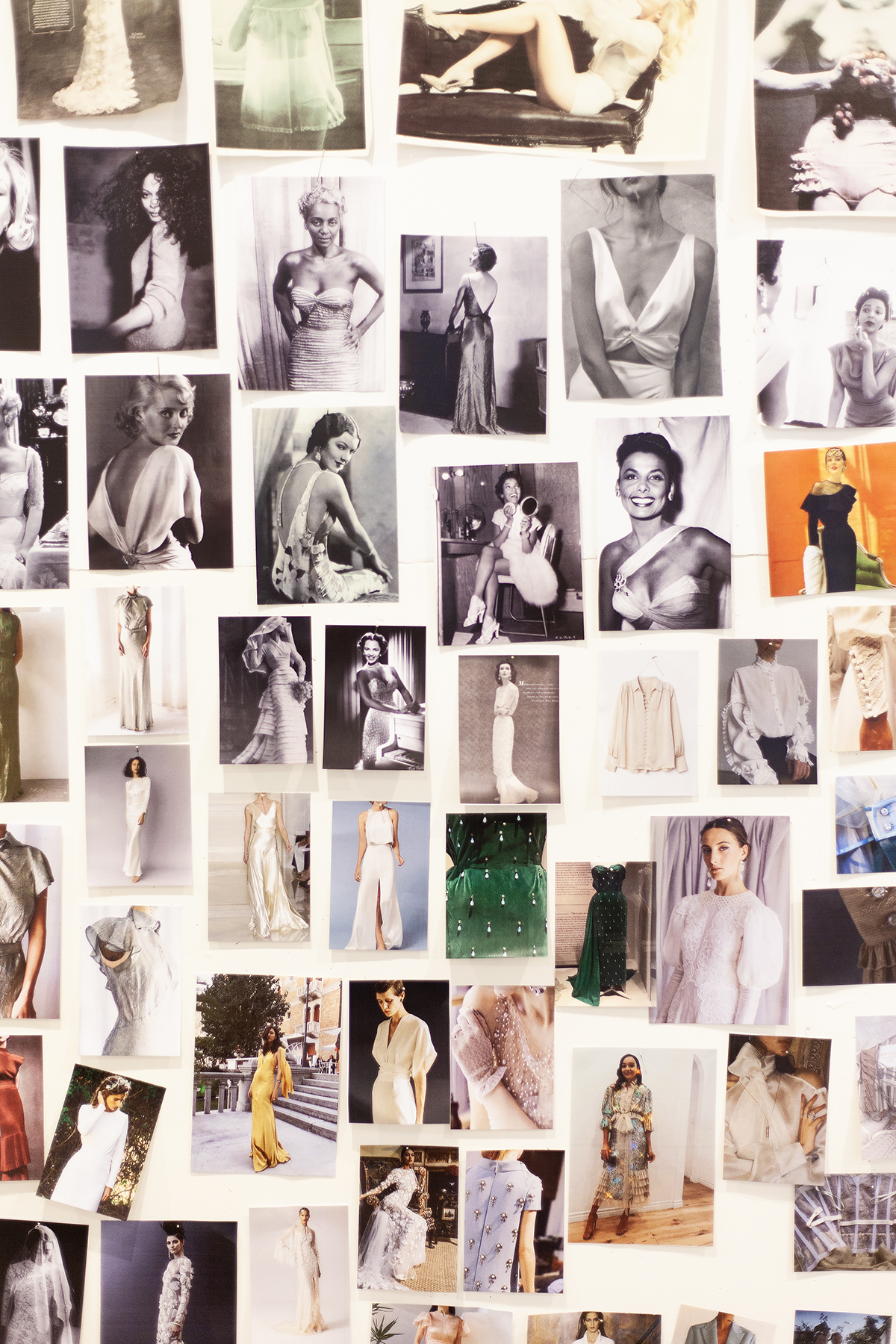 Inspiration
From the fatal glamour of Rita Hayworth to the mysterious sensuality of Marlène Dietrich, my universe is a mixture of cinematographic and musical references. The songs of Billie Holiday and Ella Fitzgerald distil their charm into each of my creations.
Custom made
From the first sketch to the finalized dress including the pattern, I make each model by hand in my Brussels atelier. The ideal equation to give the bride that feeling of intimate luxury and discreet elegance that only artisanal know-how can provide.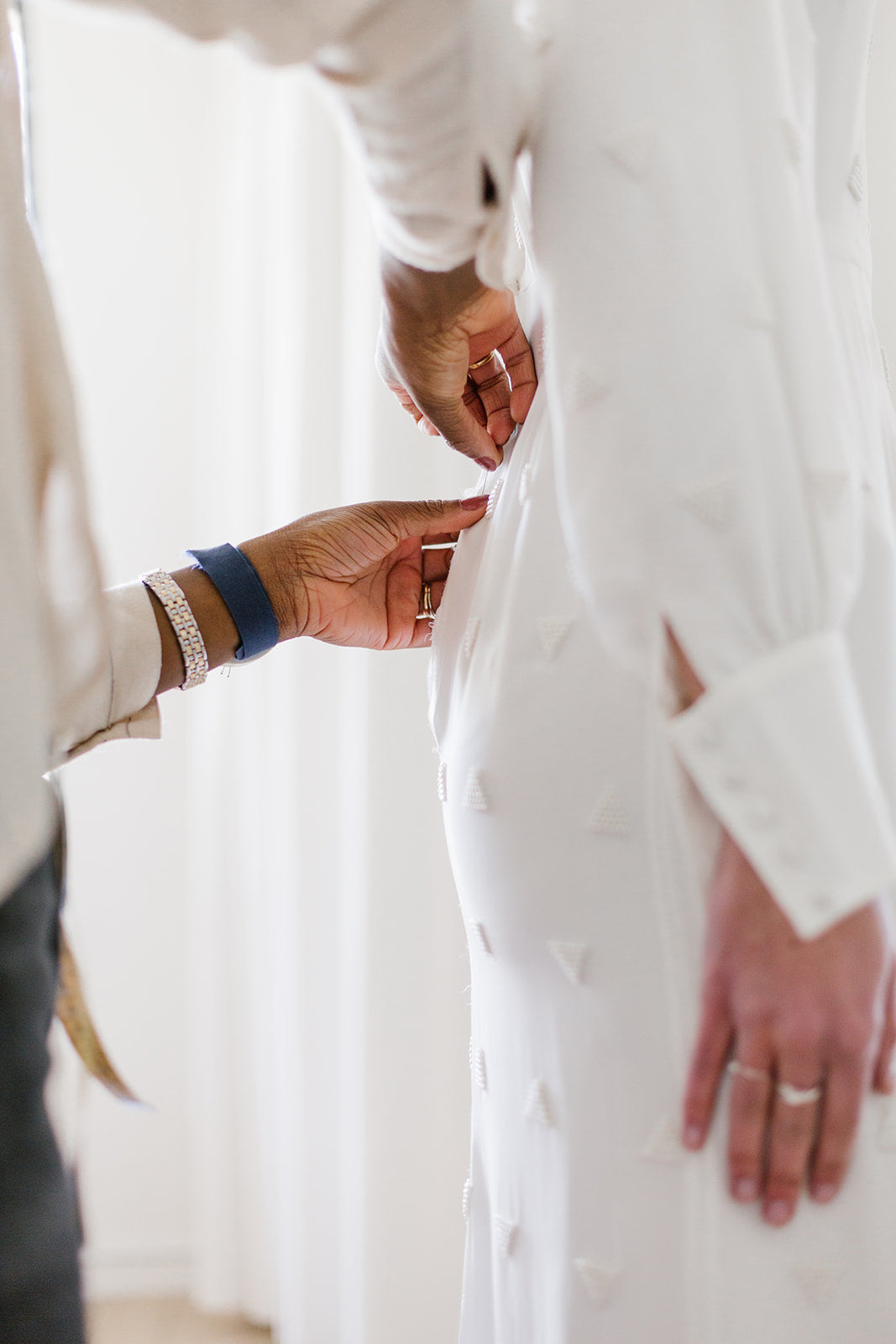 Silks and embroideries
In my constant search for quality, I have chosen to source exclusively from Europe; in Italy, France and of course in Belgium, from the same suppliers as those of the Haute Couture houses.
I also develop certain embroideries in partnership with my suppliers to be able to offer truly unique pieces characteristic of the DNA of the house.